Education should bring joy! A quality education should help students feel confident, excited, and motivated for their futures. We create a welcoming and flexible learning environment to help students discover their natural talents. We've found the best way to do this through years of research.
| Starting With Family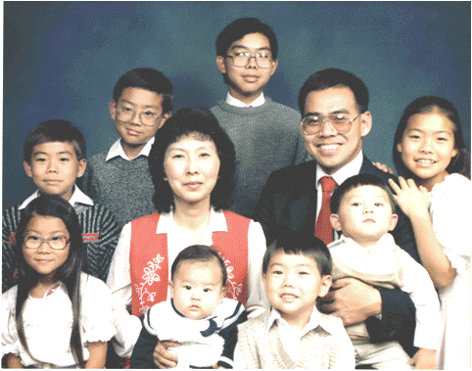 In 1995, Dr. Dean Kashiwagi was raising a family of 8 children when he realized the more he tried to control them, the less they were willing to do on their own. Dr. Dean grew up in a traditional Japanese household and he came from a military background, so he was a firm believer in rules and rigorous routines for raising children. Even though his children had impeccable grades and reaching incredible achievements, Dr. Dean felt he wasn't giving them the opportunity to discover their abilities and passions on their own because he was micromanaging them.
This lesson in raising a family inspired Dr. Dean in his professional life as a researcher and professor at Arizona State University (ASU). Dr. Dean developed a unique leadership approach that eliminates all management, direction, and control. Instead, this approach allows companies to operate more efficiently instead of expending resources trying to control employees.
Dr. Dean has developed this model for over 30 years. It has been tested through 2,000 projects, in 10 countries, valued at $6.6B, with a satisfaction rating of 98%. It has now become the most licensed technology at Arizona State University.
| Business Performance Line
31
Years of Research
2,000
Case Studies
$17.6M
Research Funding
98%
Satisfaction Rating
| Moving to the Classroom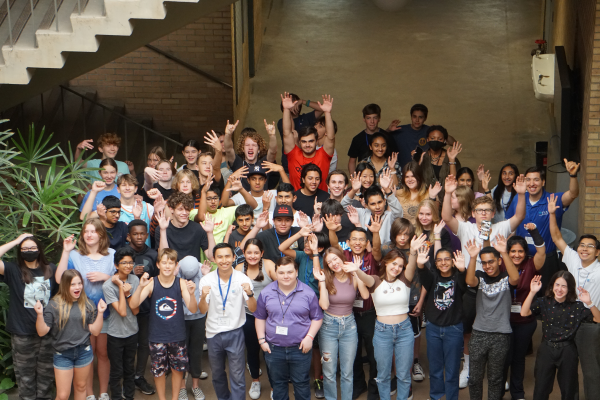 After Dr. Dean's leadership model proved to be so effective in the business world, he partnered with his son, Dr. Jacob Kashiwagi, to create a leadership course at ASU's Barrett, the Honors College. There, they worked with the top 10% of students at ASU. With this leadership model, students learned how to be leaders by taking accountability for their lives and asking for help instead of trying to do everything on their own.
In 2013, two undergraduate students (Dr. Jake Gunnoe and Dr. Alfredo Rivera) approached Dr. Jacob and proposed adapting this leadership course for middle school and high school students. With this initial idea, Dr. Jake and Dr. Fredo were able to win over $20,000 in seed funding from ASU pitch competitions. This was the beginning of Leadership Society of Arizona (LSA). At first, LSA offered week-long summer programs to teenagers. The programs continued to grow until LSA became an official non-profit organization in 2017.
Since the beginning, LSA has sought to be at the cutting edge of education research. While they continued their highly successful summer program, they also began working closely with high schools. At first, the high school programs were focused on leadership workshops, but in time, LSA helped teachers and administrators navigate a variety of educational hurdles (classroom management, standardized test prep, student engagement, and academic performance).
In 2018, LSA developed their now flagship program, one-on-one success coaching. In this program, LSA partnered professional development experts with teenagers to help them overcome a variety of challenges related to socializing, professional development, academic skills, and family relationships. Through this program, LSA developed a keen understanding on what brings students stability, happiness, and long-term success both in and outside of school.
| Performance Line
2013
Year Founded
3,500+
Students Taught
119+
Programs
95%
Satisfaction Rating
| The Future of LeadAZ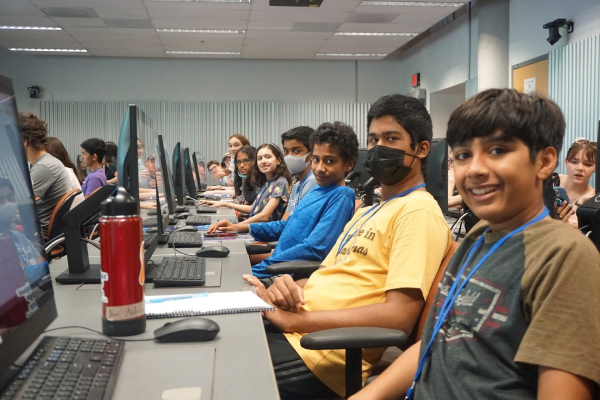 This effort began with a single question about raising stable and successful children. It bloomed into a global research effort in business management consulting. From there, it expanded into classrooms and homes across the country. Research is the foundation of everything we do. Although our programs have evolved over time, the question remains the same "How can we best prepare children for the future?"
LeadAZ is the next chapter in our research. We have created an innovative curriculum and classroom structure based on proven principals of success. As LeadAZ grows, so does our research. We continue to partner with industry leaders and global organizations to ensure our teaching model remains relevant. In the future, we hope to offer more career-oriented learning opportunities including internships, apprenticeships, and more. We will expand our school to include more grades and offer more resources.
Because of rapidly advancing technology, the average workplace will look radically different in 20 years. We're building a school that will prepare students for everything that future has to offer. We invite you to join us as we navigate the future of education.